Agency: Case clearchannel
Share your Valentine's Day feelings
Shops were thrilled to have the opportunity to share their feelings with photos to Mylly, and have Mylly show the photos on Clear Channel displays.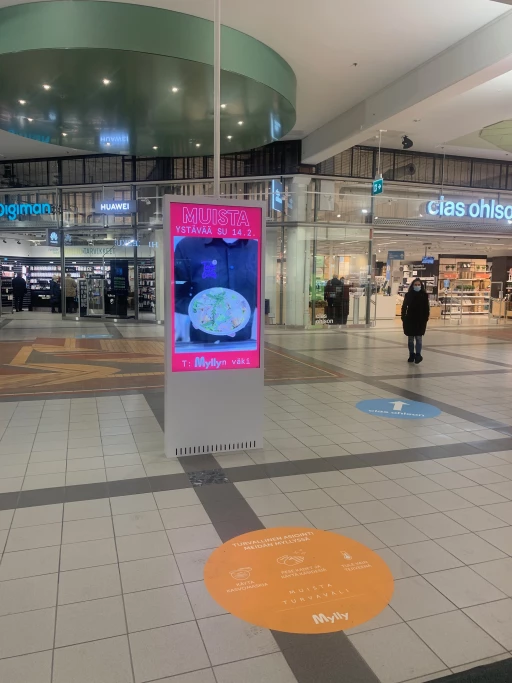 Shops embraced what Mylly offered, and enjoyed the new type of visibility on the Clear Channel displays. Mylly was overwhelmed by the positive feedback.
Corona has brought unexpected challenges for the shops and businesses at the shopping center.
How to support the shops and businesses during unexpectedly tough times?
Mylly wanted to offer visibility to shops and businesses during tough times and show that they care. Photos were shared across the mall and the city on Clear Channel's digital displays.
Share the most authentic and interesting content with customers with the least amount of effort. Increase measurable visibility. Have full control over the content.
Give your customers a moment of support.
Capture the moment, capture your audience
We make it easy for brands and media to collect photos and videos and use them responsibly so that they get the best engagement from their audiences
Try free for 7 days