brand: Case Paulúns, an Orkla brand
Paulúns breakfast and smoothie challenges!
Ask people to share a breakfast and a smoothie photo and participate to win prizes!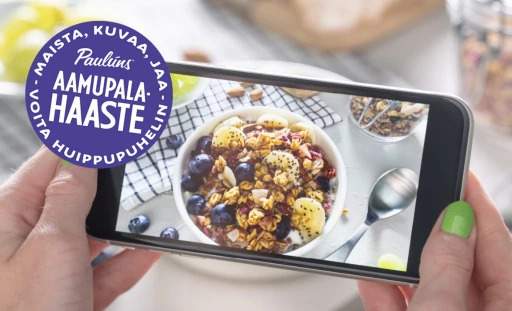 Over 1000 unique consumers per campaign. Over 200 high quality photos per campaign.
How to learn about your customers' experiences and deepen your interaction with them?
What could be more authentic than your customers using your products in a real-life set- up? Collect content directly from your customers without any 3rd parties. Incentivize with rewards and brand products.
Explore promotional opportunities and introduce deeper engagement by showing the content from your customers in your digital channels.
Make your marketing collateral authentic.
Capture the moment, capture your audience
We make it easy for brands and media to collect photos and videos and use them responsibly so that they get the best engagement from their audiences
Try free for 7 days