radio station: Case YleX
Donate and see hosts get inked
Tattoo contest on a live broadcast for the Red Nose Day charity campaign.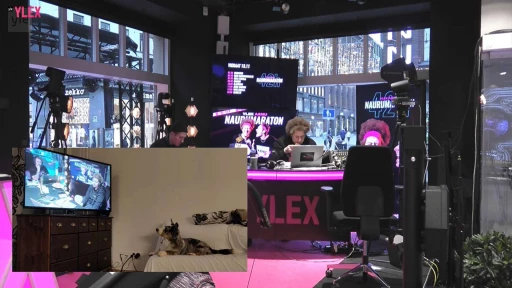 Red Nose Day charity campaign's donations for children's well-being tripled. Thousands of listeners donated for a good cause.
How to get listeners and fresh content part of a live broadcast?
Do a tattoo contest: ask for tattoo suggestions from listeners. Radio hosts promote the contest on a live broadcast. The hosts choose the best tattoos for themselves. When a donation target is met, the hosts will get the tattoos live.
Get great tattoo ideas. Use the ideas as part of the program: review, analyze, comment, and finally pick the favorites. Show the listeners that they are a key part of the contribution to a good cause.
Listeners love for you to show them love by sharing their authentic content. They want to do it in a safe space. And they share with their friends.
Cost-efficient collection and usage of user-generated photos. Increase authenticity, relatability, and engagement among existing and new listeners.
Embrace the power of your audience.
Capture the moment, capture your audience
We make it easy for brands and media to collect photos and videos and use them responsibly so that they get the best engagement from their audiences
Try free for 7 days